Book MOT

WELCOME TO Ritz Garage - Car Service Birmingham
Ritz Garage is popular among the motorists of Birmingham to provide excellent car maintenance and repair services. We are a family run business with over 33 years of experience in providing unmatched Car Service Birmingham. We pride ourselves on our customer service skills. We impart professional repairs to problems relating to all of the intricate and complex parts of a vehicle. Be it clutch, brake, timing belt, exhaust, suspension, battery, engine diagnostics etc. that are bothering your everyday drive, don't worry. Just drive-in to our garage and leave the rest to us. Our team remains dedicated to offering outstanding workmanship at highly competitive prices.
Among the many services Ritz Garage offers one of the most popular one is our reliable Car Service Birmingham at budget-friendly rates for diesel and petrol cars. Regular car servicing helps you to enjoy superior engine performance, increased car service life - and of course, safety.
In addition, it enables us to identify underlying issues and rectify them accordingly thereby reducing the chances of significant issues, MOT failure and expensive repair bills down the line.
Our facility provides the following types of car services:
Interim Service
Experts suggest opting for interim servicing once in 6 months or 6,000 miles or whichever comes first. Our experts will check the following car components during our interim service:
Full Service
We also conduct full servicing during which we conduct 77 checks in total. A full service is essential once in every 12 months or 12,000 miles, whichever would be early.
Our team of technicians will conduct the following checks during our full service (it includes all the checks of the interim service):
Transmission
Car body inspection
Exhaust manifold check
Air filter change
Oil filter change
Pollen filter change
Oil change
Tyre- and wheel checks and more
Once we have checked all the necessary car components during a service, we will let you know if there are any issues, and what can be done, so you can make an informed decision. We will of course also provide you with an estimate. Any solutions include efficient and prompt part replacement and Car Repair Birmingham at very competitive rates.
Please note: We replace spark plugs of petrol cars only.
To learn more about our Car Service Birmingham, just ask. We are here for you.
We also take pride in our state-of-the-art equipment and highly experienced professionals who provide you with excellent Car Service Birmingham. We make sure to carefully inspect each part of your vehicle, depending upon your choice of interim, full or a major car service. In case of any doubts, feel free to reach us.
Wheel Alignment
Every vehicle requires perfectly aligned wheels for proper contact of the tyres with the road. Further, correct alignment helps in accurate steering of the vehicle. Also, incorrect alignment of the wheels leads to uneven tyre wears which increases the unwanted expense on untimely tyre replacement. Therefore, we recommend you to get the wheels of your car aligned with every tyre change.
MOT
We are proud to inform you that we are an authentic garage to conduct MOT test for class 4 car, 5 and 7 vehicles. The tests conducted at our garage are 100% genuine. If the vehicle is roadworthy enough as per the laws laid down by the government, we assure you that it will surely be awarded a pass certificate. To get the MOT done immediately, book an appointment with us today.
Brakes Service
As essential as the tyres of a vehicle, effective brakes are responsible for lesser stopping distances. If you are experiencing any issues with brakes, don't wait for an unfortunate situation. Drive your vehicle directly to us. We provide complete solutions to a failing brake system. If needed, we can brake repair or replace the whole braking system for added safety on the roads.
Car Servicing
Car servicing is essential for maintaining the long life of a car. Ritz Garage provides affordable Car Service Birmingham, Little Bromwich options for our motorist community. With our servicing, we ensure that the vehicles leaving our garage offer enhanced performance and adequate safety.
Exhaust
The exhaust is a crucial component for a vehicle to emit harmful gases out of the car's system into the atmosphere. Also, the catalytic converter installed in an exhaust system efficiently brings down the toxicity of the emitted gases. The converter oxidises carbon monoxide into carbon dioxide and hence makes the emission safer. If the exhaust of your car is emitting coloured smoke or making uncommon noises, ensure to drive to us for our expert assistance.
Exhaust
Clutch
The Clutch plays an important role in changing gears successfully. It disengages the camshaft with the wheel shaft while changing the gear in a vehicle. If the clutch is at fault, it will adversely affect the gear assembly. A lasting problem with clutch can lead to broken gears and expensive repairs. Thus, Ritz Garage suggests you get the clutch repair as soon as you face acceleration issues or a spongy clutch pedal.
Clutch
Battery
The car battery is responsible for providing the initial electrical charge needed by the spark plug to ignite. In case you are facing difficulty with starting your vehicle, make sure to get the battery of your car checked with us. Ritz always has high quality batteries in stock for every budget or can order them for you in super fast speed. We also include a battery check with our full Car Repair Birmingham.
Battery
Why Choose Us?
Customer satisfaction remains our priority.
Extensive collection of top-grade tyres.
Book online services via our website and skip the queue.
Skilled and trained experts to carry out excellent car services.


We supply & fit tyres for all major vehicle manufacturers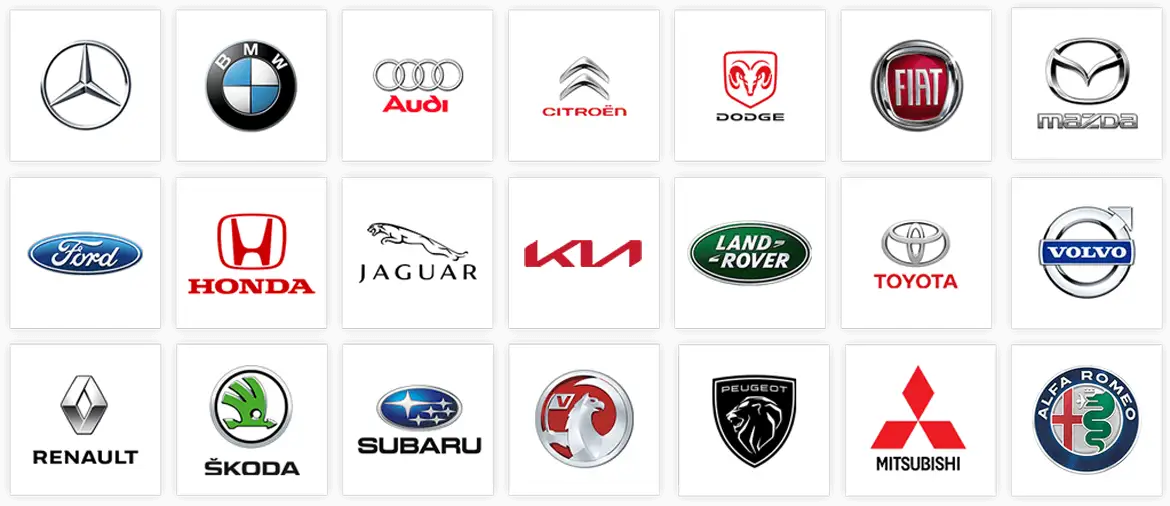 Our Recent Google Reviews
Fab alway 100% thanks guys sam!, Long time known red fiesta melissa will be returning.
Local garage run by local mechanics. Honest guys who work hard and do a great job. Fixed my broken rear spring at a competitive price.
Excellent quality service. 5 star customer service. Very accommodating. Recommend to anyone
I never normally leave reviews, but I felt compelled to do so... been using ritz for years now and it's always a hassle free experience. Would recommend without hesitation. Have sent friends here and they have been back many times due to the knowledge and experience of the staff... 5 stars!
Great service here been using them for years for MOT's and repairs, prices are fair and the service is great. They are able to accommodate your needs and turn jobs around quicker if needed and are always happy to squeeze you in even when busy. Thanks Guys!
See All Our Google Reviews