Are you looking for Car Service Birmingham for your vehicle?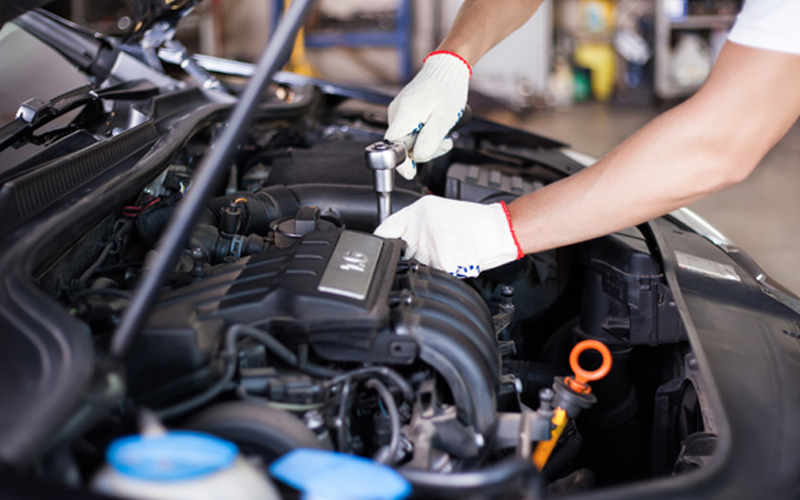 Cars are made up of various complex components that help it to provide a smooth driving experience. These components must be maintained and repaired on time in order to avoid a significant risk of failures. Therefore, Ritz Garage provides an excellent range of servicing for, both, petrol cars and diesel cars.
What is servicing?
The process of carrying out numerous maintenance procedures for different components of the vehicle is known as servicing. Generally, the standard procedures included in Car Repair Little Bromwich are oil change, filter replacement, replacement of spark plugs, checking the battery, inspection of lights and wipers, etc. At Ritz Garage, servicing of a vehicle is carried out as per the instructions provided by the car's manufacturer.
However, the spark plugs are only replaced if your car has a petrol engine. This is because diesel engines do not use spark plugs for ignition process. Moreover, DPF servicing is not carried out in a petrol engine as petrol engines don't have diesel particulate filters.
Benefits of a Car Service Little Bromwich
Increased safety
Servicing helps your car's components like brakes, clutch, and suspension to work adequately and ensures that these components do not cause any issues on the road.
Increased resale value
If you are looking to sell your car in the future, a regular and stamped service record can help you get an increased resale value.
Increased car life
Car servicing involves maintenance of essential components like engine, suspension, brakes, clutch, etc. Therefore, servicing assist in maintaining a long life of the car and its components as well.
Different types of car services
Interim car service
Interim car service includes the maintenance of components like ABS, power steering, timing belt interval, steering, suspension, etc. In general, this type of service should be carried after every 6,000 miles covered or after six months from the last service done, whichever comes first.
Major components included in an interim car service
Battery checks
Bodywork inspection
Oil change and filter replacement
Steering
Brakes
Clutch
Tyres
Lights
Hoses
Alternator
Full Car Service
A full Car Service includes more than 50 checks and maintenance procedures on the vehicle. Experts recommend getting this service after every 12,000 miles covered or after 1 year from the last service done, whichever comes first.
Major components included in a full car service
Engine sludge and waste removal
Checking the suspension
Car Body wash
Battery checks
Fuel treatment
Transmission
Tyres and wheels
Exhaust manifold
Engine oil
Gearbox mount
Visit Us
Ritz Garage provides, both, Petrol Car Service Little Bromwich and Diesel Car Service at most competitive prices. Customers in Birmingham and nearby areas can visit us from Monday to Friday, between 09:00 am to 06:00 pm, and 09:00 am to 04:00 pm on Saturdays. To know more about our Car Repair Little Bromwich options, make sure to give us a call.
Area Covered : Stechford, yardley, Shirley, Erdington, sutton coldfield, sheldon, Solihull