Are you looking for Car Battery Birmingham for your vehicle?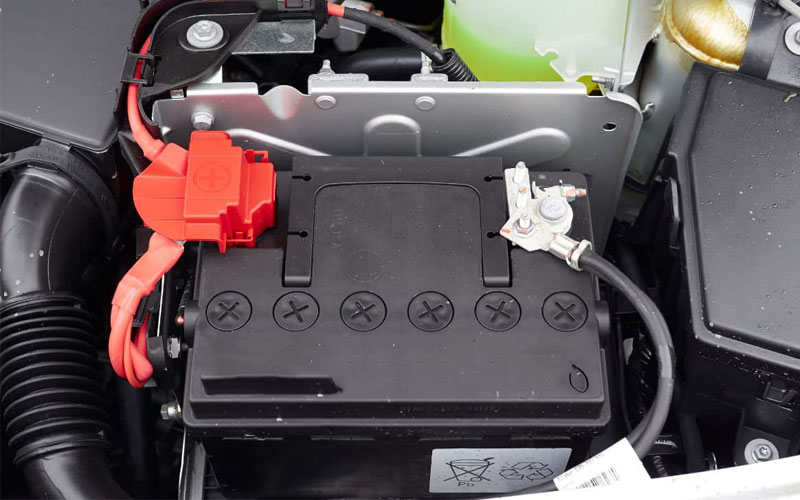 Battery is the most essential component after the engine. It works to power up the starting mechanism of your vehicle and provides current to other components as well. In case your car's battery is not able to perform adequately, you should focus on getting it repaired from Ritz Garage. The auto-garage perform quick and reliable Car Battery Replacement Birmingham with some exciting benefits that you should know about.
What is battery repair?
Battery repair involves charging and filling the battery with distilled water and sulphuric acid (if required). The service begins with determining the current electric state of the battery by using a multimeter or hydrometer. In case the current is below is the required amount, the car battery Birmingham is charged using an advanced battery charger and sometimes a DC charger as well. After the charging, the battery is filled with distilled water to activate the existing acid and generate voltage. If the battery is found with spilt acid layers, it is also filled up during a battery repair service.
It is recommended to replace the car's battery after every 3-4 years as it starts to lose its life after a certain time.
Benefits of Battery Repair/Replacement
Improved safety: Battery repair experts ensure an adequate flow of current and water in the car battery Birmingham, Little Bromwich, so it does not heat up. An overheated battery can cause a blowout which might be hazardous for you. 
Reduced expenses: Repairing the battery ensures that no acid or damage is spread to other components of the vehicle. Therefore a battery repair saves you from additional replacement expenses.
Increased car life: Battery works to power up the car's alternator and provides sufficient current as well. Replacing the batter after a certain time helps to increase the overall car life.
Improved engine condition: A new battery supplies sufficient current to the engine as compared to an older Car Battery Birmingham. This leads to a healthier car engine.
Dangers of driving on a poor car battery
Driving on a poor car battery causes starting issues as battery supplies the power to the starter plug. Also, a drained out battery cannot supply current for the car's headlights, taillights, and cabin lights as well. Another disadvantage of using a drained car battery is the short circuits that might occur because of improper current discharge.
Symptoms of a failing car battery
Weak headlights and improper glowing
Starting problems and frequent stoppages
Unusual noises when the key is turned
Strange and acidic smell from the battery
Visit Us Today
Ritz Garage is open during weekdays from 09:00 am - 06:00 pm, and 09:00 am - 04:00 pm on Saturdays. We can also be reached via phone, at 0121 7840523. Also, customers can book their Car Battery Replacement Birmingham online. Browse through our batteries section on the website and enter your vehicle's license no to begin. Once done, select your desired service date and make the payment.
Area Covered : Stechford, yardley, Shirley, Erdington, sutton coldfield, sheldon, Solihull