Are you looking for Cambelt Change for your SUV?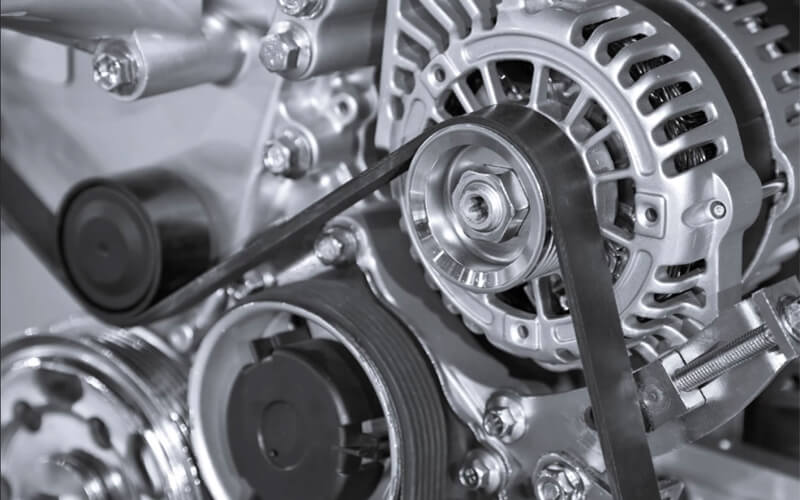 The cambelt is one of the most crucial parts of your vehicle's engine, as it keeps the vehicle on the road and ensures driving safety and comfort. A damaged or malfunctioning cambelt can adversely affect the overall performance of your vehicle. The cambelt, also known as a timing belt, is made up of sturdy materials like polyurethane and kevlar and has teeth to synchronise rotation between the camshaft and crankshaft.
We at Ritz Garage understand how important it is to keep your car in prime condition to give optimal performance. Therefore, our trained technicians provide cambelt change Birmingham at affordable costs. Keep on reading to know more about cambelt failure and our efficient service.
Signs your Cambelt Needs Replacement
Cambelts get damaged with time, and they can either break, crack, or even snap. Hence, it would be advisable to opt for regular checks of your car's cambelt once a year to check its condition. There are a few tell-tale symptoms that indicate cambelt failure, these signs should be addressed immediately, and the component should be repaired or replaced accordingly.
Loud noises - If you hear any unusually loud noises coming from the engine, you should seek professional help immediately. Loud noises like a rubbing sound from the cambelt indicate the failure of its components, so get the problem fixed at the earliest.
The vehicle can't start - Your vehicle might be unable to start because of a problem in the cambelt. A broken cambelt stops the movement of the camshaft and crankshaft, preventing the car from starting. If this is the case, visit your nearest garage immediately to ensure your driving safety.
Slack cambelts - Worn-out or loose cambelts might be a reason for a high-pitched squealing sound coming out of your car engine. You will have to get the tension adjusted or get it inspected by a technician to ensure there is no further damage.
Causes for Cambelt Failure
One of the main causes of a malfunctioning cambelt is a defective auxiliary belt. When the aux belt shreds or deteriorates, the fibres get stuck underneath the cambelt as they both move out of the camshaft pulley. This leads to the belt jumping off or coming off altogether.
In most vehicles, the timing belt also navigates the water pump, so any problem with the water pump can also result in a damaged cambelt.
Like every other vehicle component, the cambelt also withstands wear and tear throughout the vehicle's lifetime. Unfortunately, it's not possible to check the cambelt's condition on your own, and you'll need to take it to an auto care and maintenance service provider to check for any issues and damages in the cambelt. It is advisable to stick to the manufacturer-recommended servicing schedule to spot any problems.
The Cambelt needs changing every 100,000 miles.
Our Cambelt change Birmingham
A broken cambelt can lead to further damage to the car's engine, and the degree of collateral damage to the cambelt depends on the type of engine your car has. A crack or break in the timing belt can cause severe damage to the engine. Some of the engine damage cannot be repaired, which means the engine has to be replaced. So, cambelt check-ups Birmingham are very important. If we find any timing belt damage, we'll recommend a replacement. Before we start working on your vehicle, we will certainly let you know about the costs, so that you can make an informed decision.
Please note: A cambelt change Birmingham is not a DIY project. It takes experts several hours to carry out the work.
Our team will make sure all work is carried out with absolute precision and in the shortest time possible.
Are you looking for more vehicle servicing advice?
If you notice any problems with your vehicle's overall performance or have carried out an inspection by yourself and think your vehicle needs professional attention. Then, head over to Ritz Garage.
To know more about our complete range of services and products, have a closer look at the separate sections on our website. If you have any more questions or would like to make a booking, please either call us or come to see us directly.