Are you looking for Timing Belts for your vehicle?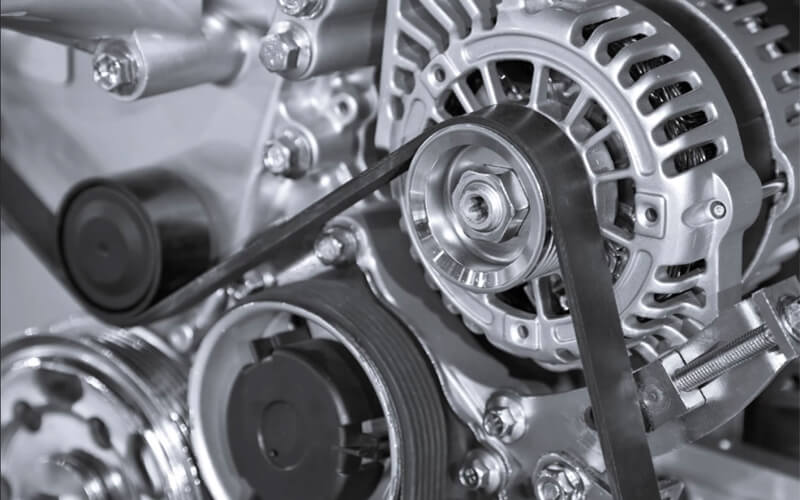 Timing belt is an essential component of your car's engine that coordinates the functioning of camshaft and crankshaft. However, it may wear out with time and should be replaced as soon as possible to ensure a healthy car engine. Ritz garage is the best place for affordable timing belt Birmingham replacement service.
What is the Timing Belt replacement?
The process of replacing a mechanical belt present inside the car's engine is called timing belt change Birmingham, Little Bromwich. Timing belt replacement begins with removing the negative battery cable and locating the alternator or serpentine belt that is present in front of the engine. Once this is done, nuts are loosened to remove the alternator belt. Next, the timing belt/cambelt can easily be replaced with a new one.
It is recommended to replace the timing belt after every 100,000 miles covered or if you notice any unusual noises from the engine.
Benefits of Timing Belt Replacement
Increased horsepower and acceleration
A newly replaced timing belt improves the coordination between the crankshaft and camshaft. This improved coordination enhances the rotatory motion of the wheels and provides increased acceleration and horsepower.
Reduced expenses
Driving a car with worn-out timing belt causes further damage to crankshaft, camshaft, and sometimes pistons in the engine. Replacing the timing belt eliminates the additional expenses on repairing these components.
Improved fuel mileage
A new cambelt puts lesser stress on the engine; hence, leads to lower fuel consumption. As a result, the overall fuel economy of the vehicle gets increased.
What if I omit the replacement of timing belt?
Driving a vehicle with a worn-out timing belt can cause severe engine failures. Moreover, the damage can also spread to other components of the engine's bay. As a consequence, it will leave you with a non-functional car. Also, if such incidents happen on the road, you may lose control of the vehicle and be involved in an accident.
Reasons for Timing Belt failure
Misaligned timing pulleys
Debris in the engine system
Excessive tooth wearing on the belt
overloaded vehicle
Visit Us Today
To get your timing belt change Birmingham replaced today, drive your vehicle to us at Ritz Garage. We make sure that you don't have to spend extra because of a faulty timing belt. Hence, Our experts provide professional timing belt replacement service.
We remain open from 09:00 am to 06:00 pm on weekdays, and 09:00 am to 04:00 pm on Saturdays. You can also call us on- 0121 7840523 to know more about the service.
Area Covered : Stechford, yardley, Shirley, Erdington, sutton coldfield, sheldon, Solihull