Are you looking for Suspension
Repair

for your vehicle?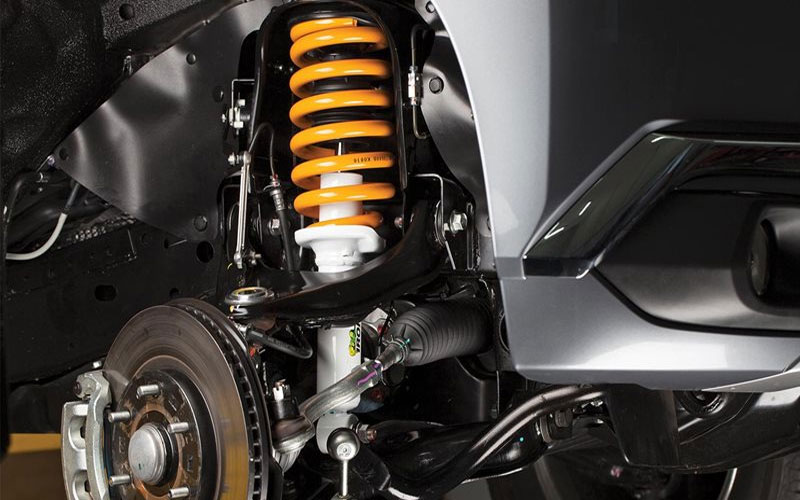 The suspension system of a vehicle is built of many interdependent and interconnected components, making it fairly complicated. You might know the importance of an optimally functioning suspension system for a smooth and comfortable driving experience.
The suspension system cushions all the jolts and bumps you experience while driving and keeps your car in control and firm at all times. A malfunctioning suspension won't be able to handle the car properly while taking turns or applying the brakes, and this can result in a hazardous situation. Hence, it's best to take good care of your vehicle's suspension system to ensure it is in top condition by getting regular suspension repair Birmingham .
Ritz Garage is a trusted and reliable auto care and maintenance service station widely known for its efficient and quick vehicle repairs.
Signs of a Faulty Suspension System
If you spot any of these symptoms in your vehicle, get in touch with the experts at Ritz Garage for quick and reliable suspension system repairs Birmingham.
Bumpy ride - If you start feeling every bump on the road, it's a clear indication that there is some malfunction in your vehicle's suspension system. This situation mostly occurs when the shock absorber's piston-cylinder wears out and needs replacing. A damaged suspension system needs to be addressed as soon as possible to prevent an uncomfortable driving experience and damages to other parts of the vehicle.
Uneven tread wear: When bald patches begin to appear on the tread of the tyre, it depicts that the car's suspension system is unable to hold the tyres uniformly, and the damaged struts or shock absorbers need a replacement. Uneven tread wear can cause wheel misalignment as well.
Steering wheel vibrations: Vibrations in the steering wheel can be caused due to several reasons, such as misalignment or an imbalance in the wheels. A faulty suspension system can be one of the causes too. So, it's better to get it checked by professionals at Ritz Garage to avoid any inconvenience.
Leaky suspension: If you spot an oil leak from your vehicle's suspension system, it's time to get it inspected by professionals. Damaged or defective shock absorbers can be the cause of oil leaks. To prevent your vehicle from further damage, get them checked and repaired or replaced immediately.
How can Ritz Garage help?
The suspension system consists of several components working together to ensure an optimal driving experience. At Ritz Garage, we thoroughly inspect the following car components to check the level of damage.
Joints
Springs
Wheels and tyres
Shock absorbers
Bearings and bushings, etc.
Visit us!
We are backed with the latest tools and equipment to carry out suspension repair Birmingham with minimum turnaround time.
So, head over to our facility or call 02039076820 for a booking or get more information about our complete range of products and services.