Looking for Quality Diesel Car 
Servicing

 Birmingham?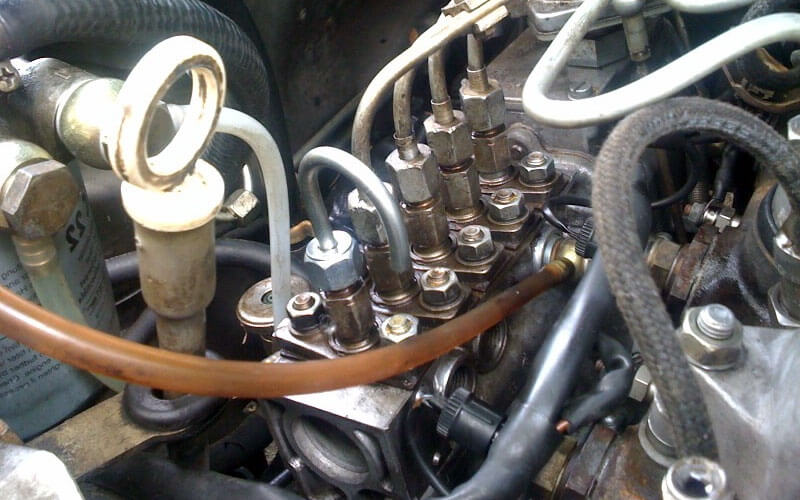 Vehicles that run on Diesel are required to be inspected at regular intervals to ensure optimal performance. From repairing damaged parts to carrying out a diagnostic test, there are multiple steps to be taken to ensure an effective diesel system.
At Ritz Garage, we offer our customers a comprehensive analysis of the Diesel system of their vehicles. Our skilled technicians can effectively test and repair the entire Diesel fuel injection system and detect any damage with precision. Moreover, our facility at Ritz Garage is equipped with the latest tools and technology to offer cost-effective and top-class repairs and Diesel Car Servicing Birmingham.
Five symptoms that your Diesel car needs servicing
The most obvious one is, of course, the service light showing on your vehicle's dashboard. Apart from that, you might also notice:
Delay in starting:
Sometimes, the engine takes more time to start or even stalls. This is a common sign of a fuel delivery problem or low compression problem and should only be fixed by experienced professionals to ensure maximum accuracy.
Usually, it takes 3 to 5 seconds to crank up an engine; anything longer than that is a clear sign that you should consult our technicians.
Excess Smoke:
Due to an internal malfunction in your diesel car, it might sometimes start to emit thick smoke from the exhaust. The colour of the emission can be white, black, or blue with an unpleasant odour. From a faulty injector to a blocked air filter, there are numerous factors that can result in excessive smoke emissions. It is advisable to get your car to a reliable garage like ours to get it inspected and fixed.
Reduced Performance:
Have you noticed a decrease in your vehicle's overall performance recently? Slow acceleration and reduced performance are mainly due to low fuel pressure or dirty fuel filters. Is it highly recommended to get it inspected in due time in order to avoid sudden breakdown or significant loss of power.
Rough Running Engine:
A rough-running engine is one of the most obvious symptoms that your car needs servicing. Not getting it inspected and fixed can lead to a severe malfunction of other connected components and result in costly repairs for the future.
Why Choose Us?
Ritz Garage is well-known for offering the best car-related services, Diesel Car Servicing Birmingham and tyres in and around Birmingham. We are always transparent and honest to our customers and do not add any hidden amount or extra charges with our services or products. Our technicians will first listen to your car-related issues, inspect your vehicle carefully and then inform you before performing any services/repairs/replacements.
Contact Ritz Garage
You can finally end your search for "Diesel Car Service near me" and contact us today instead. If you are still unclear about our services, simply talk to our experienced professionals who can help recommend the right solution for your car. You can find our facility at 209 Bordesley Green East, Birmingham.
You can certainly also call us at 0121 7840523 if you have any queries.