Are you looking for MOT Birmingham for your vehicle?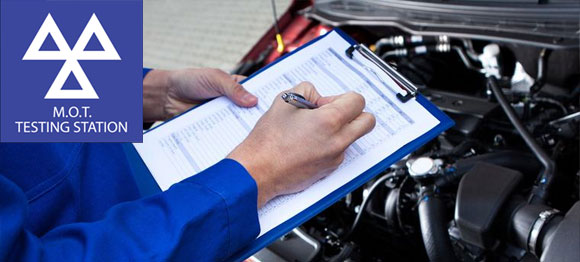 According to the government, all vehicles in the UK must pass an annual MOT test to be considered legal on the roads. The test checks a vehicle's roadworthiness by examining the car on various safety parameters. Ritz Garage is a popular test centre for the MOT test conducted in Birmingham. Hence, we invite our motorists' community to experience our authentic MOT Birmingham, Little Bromwich services.
Generally, the components inspected in an MOT are some of the most neglected elements of a vehicle. These include lights, seatbelts, brakes, exhaust, clutch, windscreen wipers, tyres, handbrake, etc. All of these components are tested for their optimum functioning, so they do not adversely affect a driver's safety.
As per the law, a driver in the UK must take an MOT test Birmingham for the vehicle when the car crosses its three years mark of purchase. Driving a vehicle without a valid MOT certificate is, both, illegal and a threat to safety as well.
MOT Checklist
Brakes
If the brake pads are worn-out more than 1.5mm, the brakes will fail the MOT check Birmingham. Hence, ensure that the pads have adequate rubber on them and also the brakes are performing adequately.
Tyres
MOT Birmingham testers check the tyres for the level of uneven wearing and their tread depth. The tyres must have a minimum tread depth of 1.6 mm, or the car will fail its MOT. Further, they must not have bulges or cuts on them as well.
Tyre pressure monitoring system
Tyre pressure monitoring system is checked for the accuracy of its pressure reading. If the system is broken or measuring inaccurate pressure reading, it will lead to MOT failure.
Seatbelts and Seats
The driver's seat must be able to move forward and backwards accurately. Moreover, the seatbelt must have an adequate length and should be free of damages and cuts.
Handbrake
The handbrake must move smoothly without much difficulty. A jammed handbrake can make your car fail its MOT.
Windscreen
A damage of 10mm lying in the windscreen's area 'A' (screen in front of the steering wheel) and cracks of more than 40mm on windscreen's area 'B' (screen other than area A) can lead your car to fail its MOT test Birmingham.
Suspension
A tester checks the shock absorbers and struts of the vehicle to ensure a proper suspension system. Any issues within this system can make a car fail its MOT Birmingham.
Exhaust
The exhaust system is inspected for any leakages or strange sounds. Any problems with the exhaust pipe, muffler, or catalytic converter should be repaired before going for an MOT.
Horn
The horn should be loud enough to alarm the fellow car drivers about a vehicle's presence before any mishaps.
Indicators and lights
Headlights, tail lights, and indicators are checked for their intensities, so it does cause problems on the road. Any dim lights must be repaired or replaced before an MOT test.
What happens if my car fails its MOT?
In case your car fails its MOT, you must get the necessary repairs done within ten days if possible. Ritz garage can help to repair and replacing of the damaged parts, so that you don't have to experience any difficult with your MOT retest.
Further, retesting done at our garage within ten days is free of charge.
Driving a car with a failed MOT certificate can lead you to fines of up to 2500 pounds and a ban from driving in the UK for life.
Also, if the car's previous MOT has already expired and it fails the new test as well, the driver will, by law, not be allowed to drive the car out of the garage.
Visit Us Today
Ritz Garage is authorised by the Driver and Vehicle Standards Agency (DVSA) itself to conduct genuine MOT Birmingham, Little Bromwich. We are authorised to grant 'pass' MOT certificate, once your car clears its MOT test. We charge £45 for class 4 MOT, £50 for class 5 and class 7 MOT. For more information, you can call us, at 0121 7840523.
We are open from Monday to Friday, between 09:00 am - 06:00 pm, and 09:00 am - 04:00 pm on Saturdays. Also, you can book an online appointment for the MOT test in advance via our website.
Area Covered : Stechford, yardley, Shirley, Erdington, sutton coldfield, sheldon, Solihull