Are you looking for Clutch Repair for your vehicle?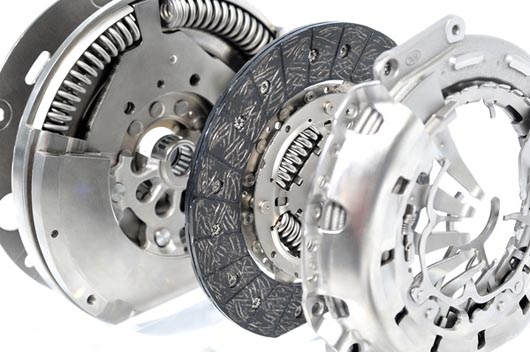 Clutch is an important aspect of driving as it connects the driving shaft with the suspension. Also, it helps the driver to change the gears and drive smoothly. However, with time it becomes prone to some damage that must be repaired. Ritz Garage provides top-notch clutch repair Birmingham,  Little Bromwich with some excellent perks for the vehicle.
What is clutch repair?
The process of repairing the transmission's pressure plate, flywheel, disk, and bearings is known as clutch repair. All of these components need to be cleaned, repaired and set in proportion to the transmission system. In case these components are damaged beyond repair, they must be replaced with a set of new ones.
Once done, experts top up the hydraulic fluid levels to ensure a smooth flow of clutch and transmission. Generally, a clutch repair involves inspecting the flywheel and pressure plate for any oil leakage. After this, the pilot bearing is checked for proper lubrication.
Once all the necessary mechanical work is completed, the clutch assembly is put back. A clutch assembly must be replaced after every 30,000-100,000 miles (based on car's make and model). 
Benefits of Clutch Repair
Smooth flow of transmission: Clutch repairs works with the pressure plates and discs, so a sufficient torque is sent back to the engine. This ensures a steady flow of transmission that allows a comfortable driving experience.
Increased car life: Experts top up the automotive and hydraulic fluid of the clutch Replacement Birmingham, Little Bromwich assembly to ensure a smooth gearshift. This helps to increase the car's overall life.
Increased acceleration: Replacing a clutch assembly ensures an even flow of torque, and this sends power back to engine as well. This allows for improved acceleration and short braking distances as well.
Prevents costly expenses: A clutch repair prevents any spread out of damage from the pressure plates to other transmission parts. This helps to avoid potential costs that might arise.
Dangers of Driving on a poor Clutch system
In case a customer drives his/her vehicle with a poor clutch, he/she will indirectly expose it to even further damage. This will lead to an unfunctional vehicle. Moreover, a degrading clutch system can also cause stoppages on the road. Other than expenses, the clutch is an important part of the MOT test as well. Failure to repair the clutch system can make your car fail its MOT test. If that's not enough, a poor clutch can also damage the starter plug that is vital to power up your vehicle.
Symptoms of a failing clutch system
Difficulty in changing the gear
Heavier vehicle than usual
Soft clutch pedal
Grinding noises when clutch pedal is pressed
Visit Us
Services like clutch repair, battery repair, cambelt replacement, etc. All is done at Ritz Garage. Give us a call on 0121 7840523 to know more about our services. Customers can also book an online clutch repair Birmingham in advance. Browse through the clutch tab on our website. Enter your car's license no in the service booking section and select your desired service date. Complete the payment and visit us on the designated date.
Area Covered : Stechford, yardley, Shirley, Erdington, sutton coldfield, sheldon, Solihull