Are you looking for All Mechanical Repairs for your vehicle?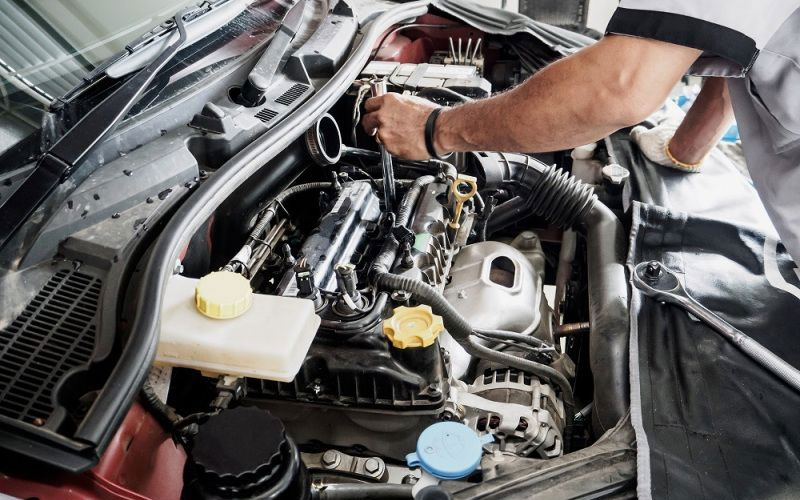 If you are a vehicle owner, it is important to look after the car and get the necessary repairs done. Getting a vehicle repaired on time will help you save various troubles. Ritz Garage provides you with all the necessary mechanical repairs that a vehicle needs to provide unmatched safety and comfort.
What are mechanical repairs?
Mechanical repairs refer to inspecting and repairing some vital components of your vehicle like the timing belt, brakes, clutch, gearbox, steering wheel, etc. All of these components are repaired to ensure their optimum functioning and driver's safety. Getting all the necessary mechanical repairs done also ensure a pass MOT certificate for your vehilce.
It is recommended to get all of the mentioned and other all mechanical repair Birmingham, Little Bromwich done if you experience inefficient performances, strange sounds from the car or unusual smells. Also, you must look at manufacturer's guidelines to follow a routine mechanical repair service.
Components included in a mechanical repair
Brakes
In our brake service, callipers and discs are examined for their wearing. Further we provide professional repairs for these components to impart the necessary safety. If the damage is beyond repair, the callipers and rotors are replaced to ensure proper braking performance.
Suspension
It is vital to repair the shock absorbers, struts, and linkages between wheel and steering to ensure a proper suspension. Neglecting these mechanical repair can lead a driver to lose control of the car.
Exhaust
Exhaust's mechanical repair includes repairing the leakages within the exhaust pipe and replacing the catalytic converter if necessary. All of these repairs are crucial so as none of the poisonous gases enters the passenger's cabin.
Clutch
The clutch should be repaired if you experience spongy clutch pedal. Experts repair or replace the flywheel and pressure plate to ensure a smooth gearshift through the clutch.
Steering
Automotive experts fill the cracks within the steering wheel and use epoxy or putty to restore broken steering.
Timing Belt
Cambelt or timing belt replacements is necessary to maintain a smooth functioning the of engine and its pistons. Also, the cambelt must be replaced to avoid any engine breakdowns.
Consequences of not getting mechanical repairs
In case a driver decides to skip mechanical repairs, his/her car will become more prone to damages and breakdown issues. Moreover, such a vehicle has high chances of failing the MOT test as well. Also, a vehicle with mechanical issues puts increased stress on the engine that increases the fuel consumption as well. Other than expenses, driving such a car can lead you to accidents due to unwarned lose of control over the vehicle.
Visit Us
Ritz Garage provide excellent all mechanical repair Birmingham motorists can rely on. We operate from 09:00 am to 06:00 pm on weekdays, and 09:00 am to 04:00 pm on Saturdays. Customers can even book our mechanical services online and be the first one in the queue at our gargae.
Area Covered : Stechford, yardley, Shirley, Erdington, sutton coldfield, sheldon, Solihull