Are you looking for Summer Check for your vehicle?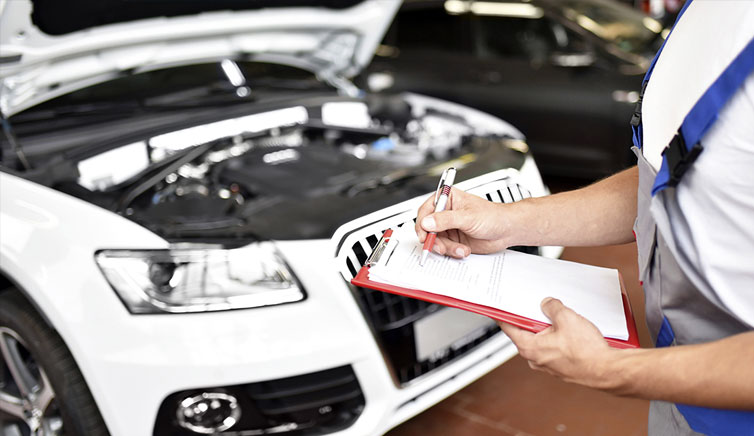 Intense heat during the summers can hinder your vehicle's performance. In addition, the challenges offered by the summer season can cause malfunctions in different components in your vehicle, leading to an uncomfortable driving experience with reduced safety.
Getting summer checks is crucial to ensure your car achieves optimal performance without compromising your safety during the hottest months of the year. A comprehensive car summer check Birmingham can detect any hidden problem in major parts of your vehicle and fix it before the component completely malfunctions.
At Ritz Garage, we offer budget-friendly quality summer checks Birmingham to our customers. Our experts ensure that your vehicle works without any issues.
Why is it crucial to get a summer check?
According to UK statistics, there were approximately a hundred thousand breakdowns during the Summer months from 2014-2020. Extreme heat can have adverse effects on different car components, making them susceptible to damage. Therefore, it is important to get a comprehensive summer check Birmingham to avoid any sudden breakdown in traffic or in the middle of nowhere.
Our summer car services include a close inspection of the following:
There are multiple components inspected to ensure they perform effectively. Some of them include-
Battery
The rise of temperature in Summers has a significant impact on the health of a car battery. Acid and water present in the battery evaporate at a faster rate during the summers and can significantly damage the battery. Moreover, if your car battery is old, it won't be able to power all the electronic components present in your vehicle. Some signs of a damaged battery include a slow engine start, dim headlights or a completely stalled engine. Our technicians carefully inspect your car battery and carry out the necessary repairs or replacement with your consent.
Oil level
Oil lubricates multiple parts in your vehicle and decreases the risk of premature damage. Also, the oil helps to keep the engine cool and ensures that it functions well without any problem. An insufficient level of oil in your car can cause irreparable damage and result in hefty repairs.
Air conditioner
A properly working AC system is one of the most crucial aspects that needs to be in order to offer a comfortable driving experience during the summers. The AC system slows down over time and requires some maintenance like cleaning of filters and vents plus a re-gas (about every two years depending on the vehicle age and climate conditions). Our experts check the entire AC system and re-gas it if necessary.
Tyres and tyre pressure
Accurate tyre pressure and tread depth play a major role in improving your vehicle's overall performance. According to guidelines, a tyre must have a tread depth of at least 1.6 mm.
Moreover, precise tyre pressure is necessary for a safe and comfortable driving experience with improved fuel consumption. We also check for punctures or uneven tread wear on the tyres, making sure of their roadworthiness.
Coolant
Collant helps prevent your vehicle from overheating in the summer season. Fluid top-ups are necessary to ensure that the coolant is at the desired level and functions effectively.
Windscreen wipers
Windscreen wipers get damaged over time and start wiper to become greasy or develop cracks in the blades. So we offer authentic and budget-friendly wiper blades to replace the old ones.
Our comprehensive summer check Birmingham also includes a close inspection of the following components
Discs
Screenwash, and more
Why Choose Us?
Ritz Garage is the one-stop destination to get the finest car-related services at the best rates. We also provide High-quality tyres for all kinds of vehicles and makes. We treat your vehicle as our own and always strive to deliver top-notch services. Moreover, we only use original tyres and replacement parts from the best brands with the highest ratings for our clients.
Contact us
You can finally end your search for "Summer check near me" and contact us today. Feel free to call us at 0121 7840523 if you have any queries or come over to see us at 209 Bordesley Green East, Birmingham.