Are you looking for Brakes Service for your vehicle?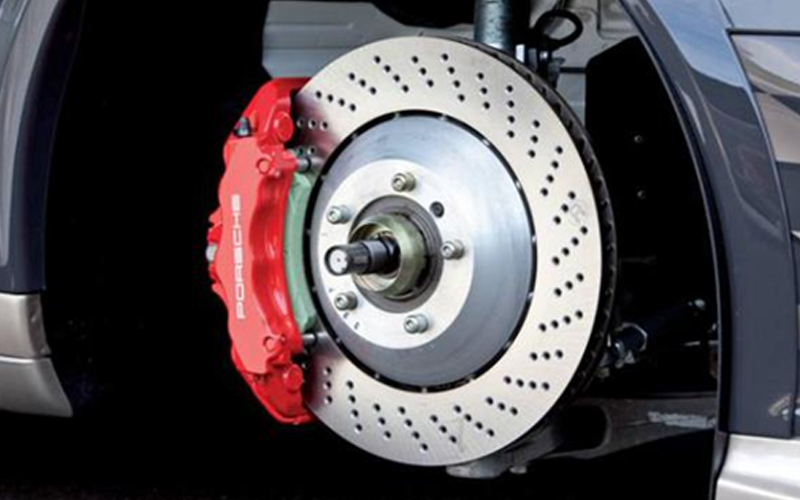 Brakes are the most vital component of a vehicle as they enure the driver's safety. Therefore it is crucial that they must be repaired to drive without any problems. Ritz Garage provides the best brake repair with excellent benefits. Moreover, customers with a busy schedule can also book a brake repair Birmingham online from our website.
What is Brake repair?
The process of replacing and coordinating the movements of brake pads, discs, rotors, and some other components is known as Brake Pad Replacement Birmingham, Little Bromwich. The procedure begins with loosening the lug nuts and jacking up the car to a height. Once done, the bolts are removed, and brake pads are detached from the rotors. In case the rotor is worn out, it also needs to be replaced with the callipers.
Once all the vital parts are removed, they are replaced with a set of new and fresh ones. The procedure concludes with assembling the rotors in proportion with the brake pads.
Automotive experts advise replacing the brake rotors and callipers if you hear any screeching sound or experience ineffective braking from the vehicle.
Benefits of Brake Repair/Replacement
Reduced noises: Brake repair takes care of any unusual or screeching sounds from the wheelbase. This also increases the driver's comfort as the noises can disturb while driving.
Increased car brakes life: Replacing and the car's Brake Pad Replacement Birmingham, Little Bromwich prevents rusting and corrosion that might reduce the overall life of the braking system in the vehicle.
Improved safety: Brake repair Birmingham,  Little Bromwich experts cater to repair any improper brakes, so the driver does not lose control of the vehicle and be involved in accidents.
What if I skip brake repair?
Driving a vehicle with improper brakes leads the driver to lose control of the vehicle. Moreover, the driver can even fail the MOT test because brakes Birmingahm are a vital part of the MOT inspection. Another drawback of skipping brake repair is additional expenses that might occur if the brakes are left unattended for prolonged times.
Furthermore, skipping a Brake Pad Replacement Little Bromwich, Birmingham can also increase the car's fuel consumption as the engine takes more stress.
Reasons for car brake failure
Improper use of brake pads in traffic jams
Using worn-out or old brake rotors
Driving an overweight car with luggage
Insufficient brake fluids or lubrication
Visit Us Today
Customers can visit us between 09:00 am to 06:00 pm on weekdays, and 09:00 am to 04:00 pm on Saturdays. In case you want more information, contact us, at 0121 7840523. Also, you can book a brake repair Birmingham online. Browse through our brakes tab on the website and enter your vehicle's license no. Once done, select your preferred service date and make the payment.
Area Covered : Stechford, yardley, Shirley, Erdington, sutton coldfield, sheldon, Solihull