Are you looking for Winter Check for your vehicle?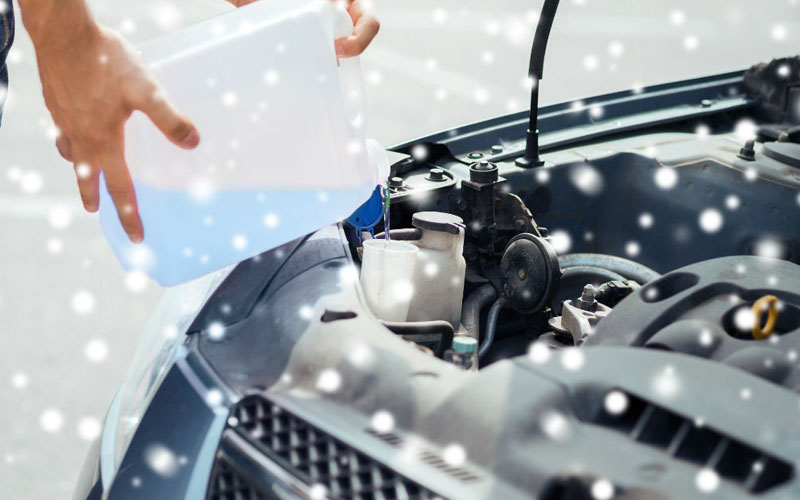 To protect your vehicle in the cold weather, we offer a winter check Birmingham service. Through this, we can identify any weak points in the car and get the issues rectified before they turn into serious ones. We are backed by a team of trained professionals who thoroughly inspect the vehicle and determine underlying issues.
Get your car ready for the winter season to ensure maximum safety and comfort on the road. Low temperatures put a strain on certain vehicle components, which explains the high numbers of vehicle breakdowns during the winter months. Therefore, before you start driving on ice, snow and slush, and before it gets dark much earlier, experts recommend opting for a winter check to ensure your car is safe and ready.
The key benefit of having your vehicle checked by Ritz Garage at the beginning of the winter season is to identify minor problems early so that when the temperatures fall, the issues that could otherwise become worse are fixed, and the faulty components are accurately repaired or replaced by our experts.
So, if your winter car check Birmingham is due, head over to our facility or book an appointment for a hassle-free experience at our workshop.
What is included in our Winter Health Check?
Our trained technicians will assess the following aspects of the vehicle to determine its winter readiness: -
Electrics: We ensure that all the lights of your vehicle are in proper working condition, be it indicator, brake light, headlights, fog lights or the number plate lights.
Tyres: Tyres are a crucial component of your vehicle; they are the only contact between the road surface and your vehicle. Hence, the tyres fitted on your vehicle should not be worn out or damaged but instead ensure optimal driving safety. We ensure that the legal tread limit of your car's tyres is more than 1.6mm. If your tyres are below the limit, we recommend a replacement.
Please note: Experts (including ourselves) strongly recommend a minimum tread depth of 4mm – The best investment in your safety is a set of specialised winter tyres.
Brakes: We will inspect the brake pads and discs at our facility to determine if they are in good condition. Depending on their state of health, we will recommend the next action to be taken.
Battery: The lifespan of a car battery is generally five to six years, but with higher stress put on the battery in winter, given the increased use of lights, heater, etc., the battery might malfunction or stop working entirely much faster. Our garage comprises state-of-art equipment and the latest tools to diagnose a battery problem and offers quality replacements.
Oil: You must have an optimum amount of oil in your engine at all times to ensure an optimal driving experience without any inconvenience. Our experts check the oil levels to ensure it is adequate; if not - we will refill the oil adequately with season-specific engine oil.
Along with these, we also check the condition of your vehicle's windscreen wipers, antifreeze, screen wash, and a few other essential components, depending on your vehicle's model and age.
Visit us
It's always better to be fully prepared for the seasonal change, so avail of winter check Birmingham at our facility as soon as the temperatures begin to drop.
We are based at 209 Bordesley Green East, Birmingham. You can visit us directly during our business hours, or call 02039076820 to book an appointment with us!
Also, you can browse through our website to get more information about our complete selection of products and services!