Are you looking for Engine Diagnostics Birmingham for your vehicle?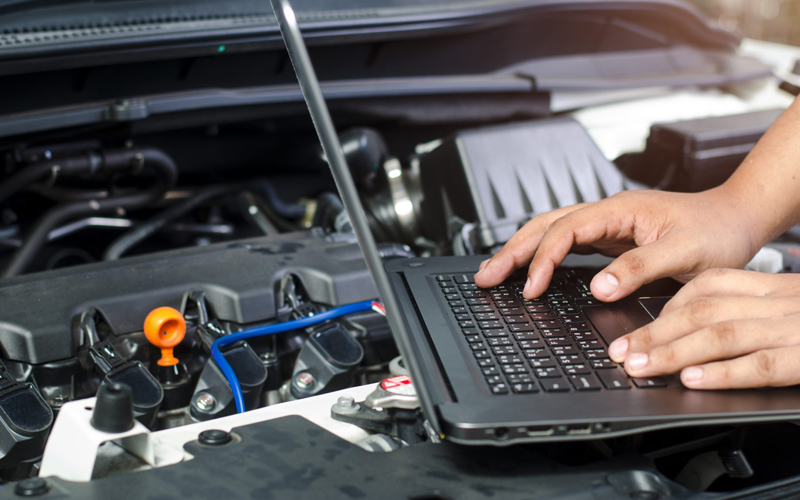 Especially for customers seeking the best diagnostics in Birmingham, Ritz Garage is at your service. The service is completely advanced and is designed to inspect your vehicle for any issues that might cause problems in the long run. Also, opting for diagnostics at Ritz Garage brings some benefits like online slot booking and payment.
What is Diagnostics?
Diagnostics procedure involves inspecting and checking the vehicle for any potential issues using the car's onboard computer. Moreover, automotive technicians report any trouble codes and work accordingly with the car manufacturer notifications. Generally, engine diagnostics Birmingham are based upon vehicle's microchips and sensors that identify issues with major components like oil tank, exhaust, transmission and some other systems as well.
It is recommended to get a diagnostics done on the vehicle if the check engine light starts to glow. Also, if your annual MOT test is due, getting a diagnostics run can prevent your car from failing the MOT test.
Benefits of Diagnostics
Reduced additional expenses: Diagnostics help to identify any potential issues within the car's system so it can be repaired before it becomes a major issue. This helps to reduce any repairs or replacement cost.
Increased car life: Identifying issues with the help of a engine diagnostics Birmingham, Little Bromwich service alerts the customer so he/she can get their car repaired beforehand. This ensures proper working condition and increases car life as well.
Improved safety: Detecting and repairing any problems with diagnostics prevent vehicle failure and breakdown. This leads to ensuring optimum safety for the driver.
What if I do not get a diagnostics?
In case a customer decides to ignore a diagnostic service, his/her car might experience vehicle breakdown and engine failure. This might become a threat to the driver's safety. Moreover, the customer's car might even fail the MOT test if the issues are not diagnosed and repaired. Furthermore, driving an undiagnosed vehicle can emit increased carbon emissions and harm the environment as well.
Reasons for an improper or a malfunctioning vehicle
Irregular servicing or car diagnostics
Driving on insufficient fuel and oil
Hitting any pothole or kerbs
Using worn-out tyres
Driving on imbalanced wheels
Driving with a drained car batter
Using an improper timing belt
Using a worn-out clutch or gearbox
Driving with improper suspension system
Visit us Today
Our garage is open from 09:00 am - 06:00 pm in weekdays, and 09:00 am - 04:00 pm on Saturdays. For more detailed information about our services, contact us, at 0121 7840523.
You can even book your Engine Diagnostics Birmingham service online. Browse through our diagnostic tab on the website and input your car' license no. Now select your preferred service date and make the payment.
Area Covered : Stechford, yardley, Shirley, Erdington, sutton coldfield, sheldon, Solihull